About iRent Everything
At iRent Everything we are about taking care of our customers and standing behind our work. That means no job should be left unfinished or incomplete and every job should meet our customers highest expectations. We believe that events, in general, are stressful…. Between the planning, guest list, party favors, set up and of course the thank you cards! We have been given a unique job to make our customers feel secure and comfortable knowing that you can trust us with one of the most important parts. The Rentals! We are passionate about taking a group of products and picking just the right ones to complete the perfect event.
Our mission
"To inspire moments of happiness and positivity in the world through people gathering at events."
Jonathan Proto
Owner
Natasha Proto
Advisor
Suzy Nagy
Finance
Cody Pevehouse
Operations Director
Dawn
Receptionist / Sales Assistant
Matt Strouse
Event Manager
Brenda
Event Assistant
Olander
Tent Lead
Yulit Vallejo
Equipment Care
Slama
Event Lead
John
Warehouse Lead
Abdul
Event Assistant
Martin
Tent and Event Assistant
Alex Mathis
Branch Coordinator
Frequently Asked Questions
What are your hours of operation?
Showroom
Monday-Friday: 9:00am to 5:00pm
Saturday-Sunday: By appointment only
iRentEverything.com follows the hours of operation to the best of our ability, however due to holidays, events, and other unforeseen circumstances we ask that you call before visiting.
Customer Service
24 hours a day / 7 days a week / 365 days a year
Do you offer event consultations?
Yes, consultations are available at no additional charge. Please call in advance to setup an appointment. Video consultations are also available.
How do I reserve my rentals?
iRentEverything.com requires a 50% deposit to reserve and confirm your order with the total remaining balance to be paid in full 5 days prior to your event date. All payments are considered non-refundable.
What are your delivery and pick up hours?
24 hours a day / 7 days a week / 365 days a year, by appointment only
All items being picked-up from our warehouse are required to be transported in an enclosed vehicle and/or trailer (i.e. SUV, box truck, enclosed trailer, etc…)
What are your delivery/ setup/ breakdown fees?
$95.00 including delivery, setup and breakdown. Delivery fee applies within 1 hour drive from our warehouse located in Ocoee, FL. Additional fees may apply for extended delivery range and/or various conditions affecting your order. Please call for additional details.
Why can't I delete an item after reserving my rentals?
Once your order has been confirmed we considered these items "reserved" which means that they cannot be rented by another client. While we understand your guest count may change this means that we may have informed other clients that their requested rentals are not available.
How do I know if I need a site visit?
iRentEverything.com offers site visits at no additional charge. Since all events are unique we recommend that you call our team to discuss your event needs today.
Do I need to clean china, flatware, glassware or linens?
We provide the above mentioned items clean, sanitary and ready to use, however we do not expect them to be returned in the same condition. All culinary items must be returned free of debris/excess food and placed in their delivery containers prior to pick-up and/or customer drop-off. Linens must be fully dry upon pick-up and/or return in order to prevent damage and avoid any additional fees.
What am I responsible for?
You are responsible for all rental items from the time they are delivered and/or picked-up until such time that the items are picked-up and or returned. During this time any damage to the equipment for any reason will result in damage/ replacement fees. iRentEverything.com reserves the right to inspect your items for damage up to 48 business hours from the time of pick-up/return.
Our previous work
Who we've worked with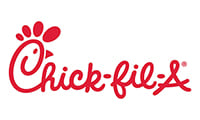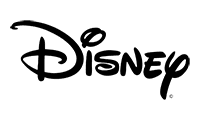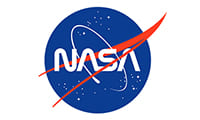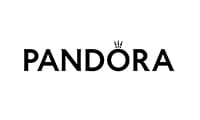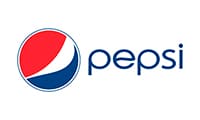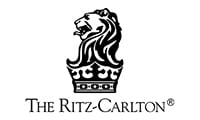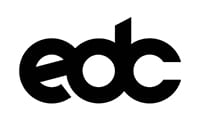 Contact us
Let's chat about your event
Give us a call
(407) 405-1812