White-glove service
Full-service Event Tent Rentals
Stay comfortable and shielded from the elements during your next event. Our expert event staff can help you pick out the right tent for your needs. We'll also handle it all for you, including the delivery, set up, break down, and removal.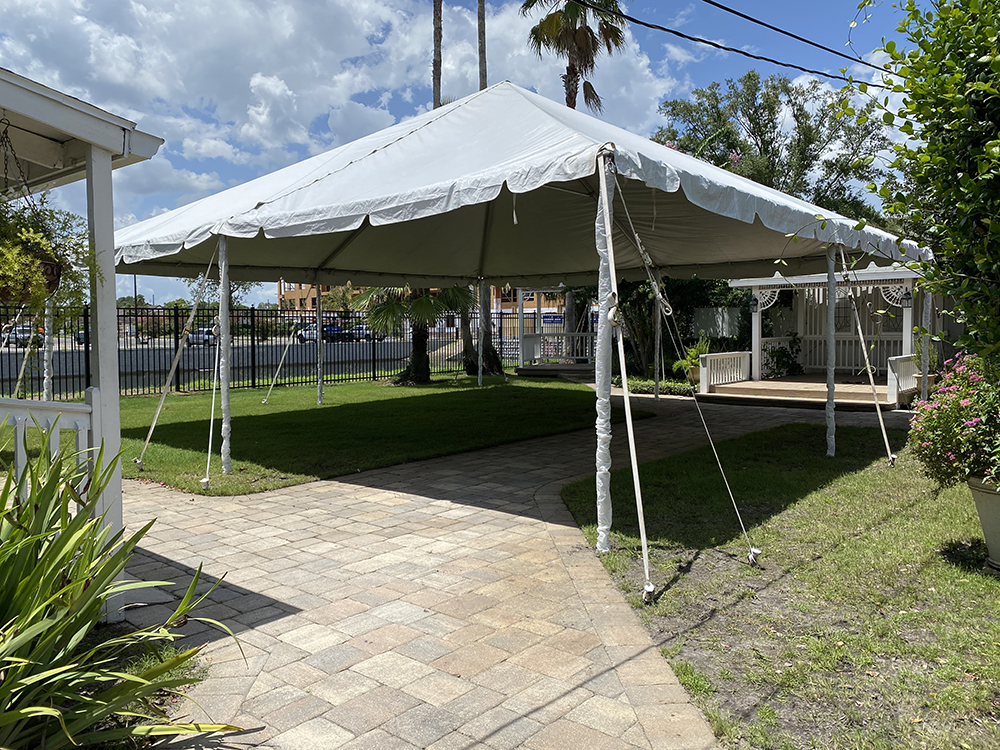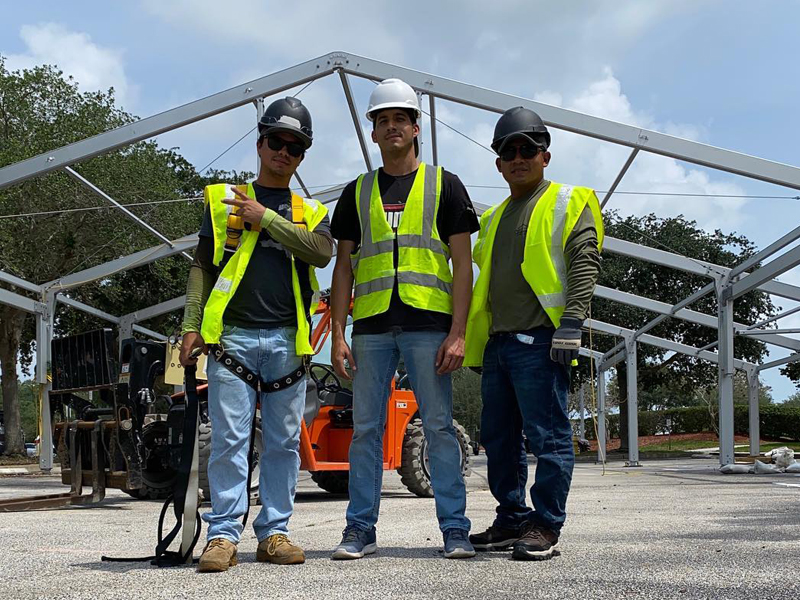 Don't lift a finger
White glove delivery, set up, tear down, & removal
You have enough to worry about while planning your event and making sure everything goes smoothly. Just tell us where you want the tent, and don't worry about it again. We'll have it up and ready with plenty of time to spare so that you can ensure it's up to your standards. Then, it's just up to you to enjoy your time, and we'll be back to tear down and remove it for you.
Our different tents
A tent for every event
With tents of varying sizes, shapes, and colors, we have plenty of options for your event. Find the perfect tent for your specific get-together or contact our team to get expert insight into what would be best for you.
Tent type #1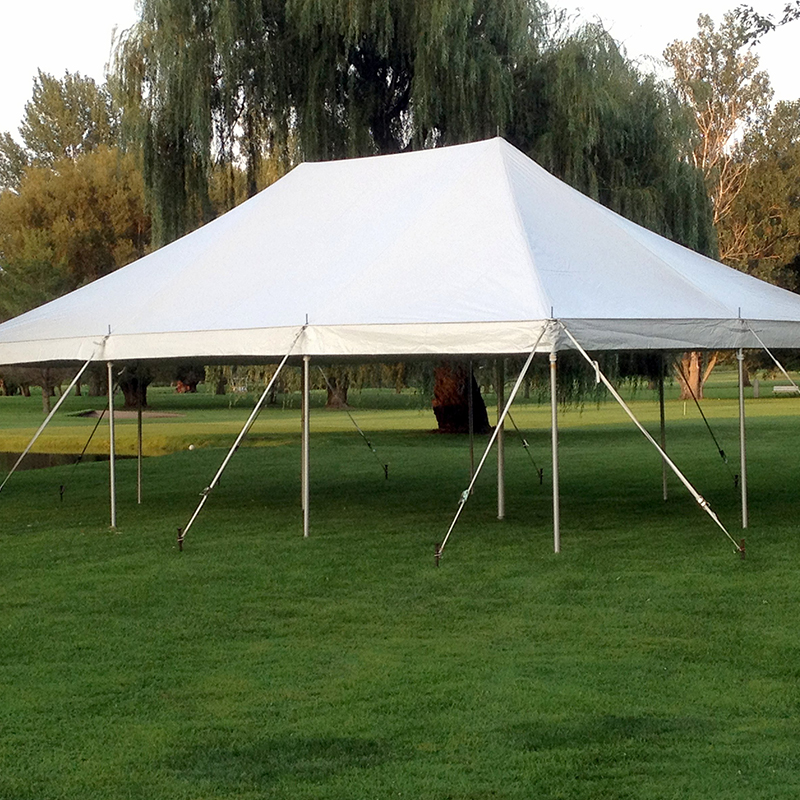 Pole tent
Best For:
Weddings
Events requiring wider spaces
Large outdoor dinners
Benefits:
Elegant, classic tent look
Less expensive
Width: 15′, 20′, 30′, 40′, 60′, 80′
Length: Unlimited
Price range:$300+
or call (407) 405-1812
Tent type #2
Frame tent
Best for:
Backyard events
Trade shows
Banquet style dinners
Weddings
Benefits:
No center poles, clean open space
Strong against inclement weather
Can add doors for greater control over temperature and pest
Width: 10′, 20′, 30′, 40′
Length: Unlimited
Price range: $300+
or call (407) 405-1812
Tent type #3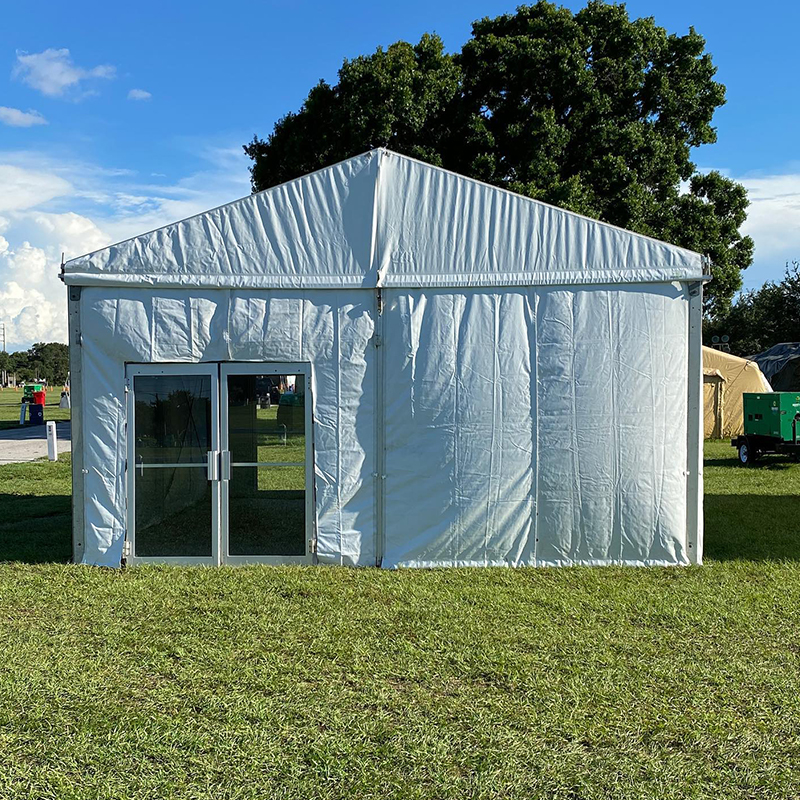 Structure tent
Best For:
Luxurious weddings
Corporate gatherings
Government needs
Sporting events
Benefits
Engineered to the IBC (International Building Code)
For large gatherings needing a wider tent up to 200″ (60m) wide
Strongest against inclement weather
Rated up to 115 MPH
No center poles, clean open space
No guide ropes required, fewer tripping hazards
Keeter track system, walls and roof do not flap
Vinyl or glass door options
Lockable
Clear roof panel options for more natural sunlight
500lb hanging capacity for lights or accessories
Width: 3m (10′), 6m (20′), 9m (30′), 10m (33′), 12m (39′), 15m (49′), 18m (59′), 20m (66′), 25m (82′), 30m (98′), 50m (164′), 60m (197′)
Length: Unlimited
Price range: $800+
or call (407) 405-1812
Don't see what you're looking for? Contact us for expert advice on the right tent for you.
Maximum comfort
Tent add-ons & extras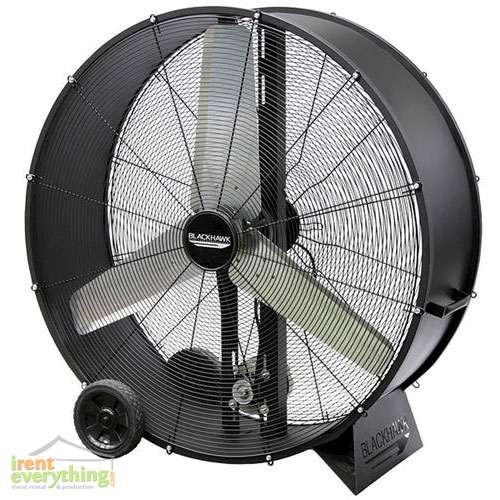 Fans
Flooring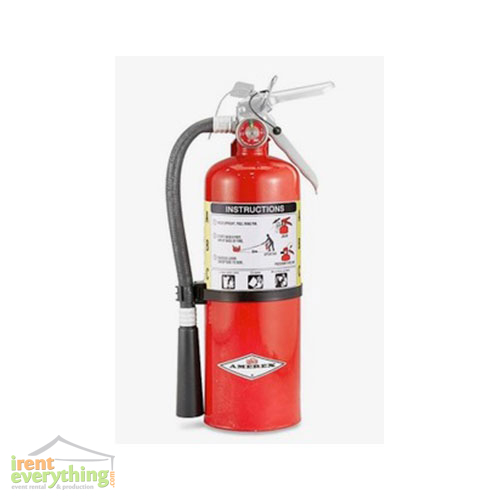 Fire extinguisher
No smoking sign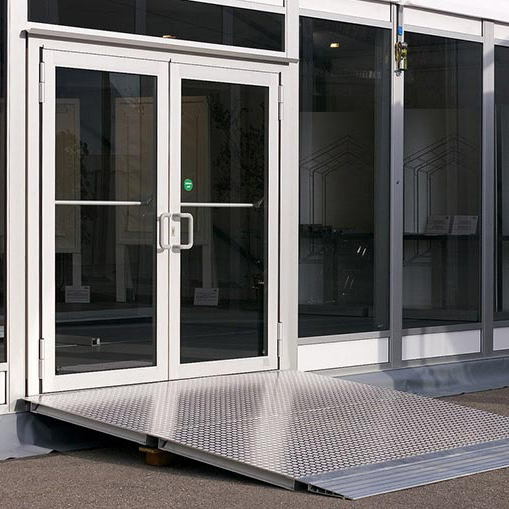 ADA Compliant Handicap Ramps
Contact us for pricing and additional information on tent add-ons.
Where we serve
Providing service to the continental United States
We're set up to provide tent rentals to any part of the continental United States without any additional charges or fees.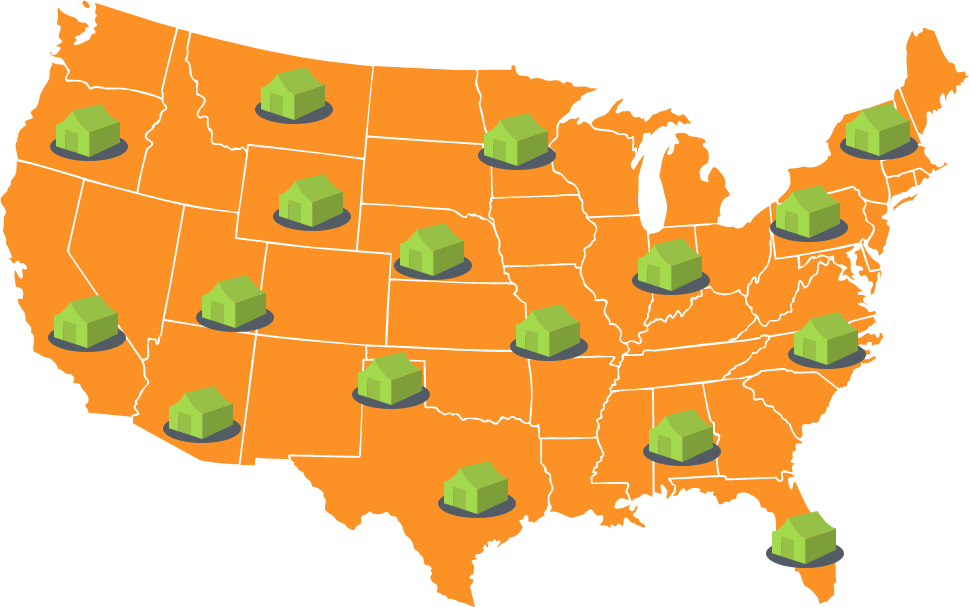 First impressions matter
Guaranteed clean, beautiful tents
You've taken a lot of time and effort to ensure your event looks beautiful, and we want our tents to match your vision. That's why we clean our tents after every event and do a quality check after installing it on your site.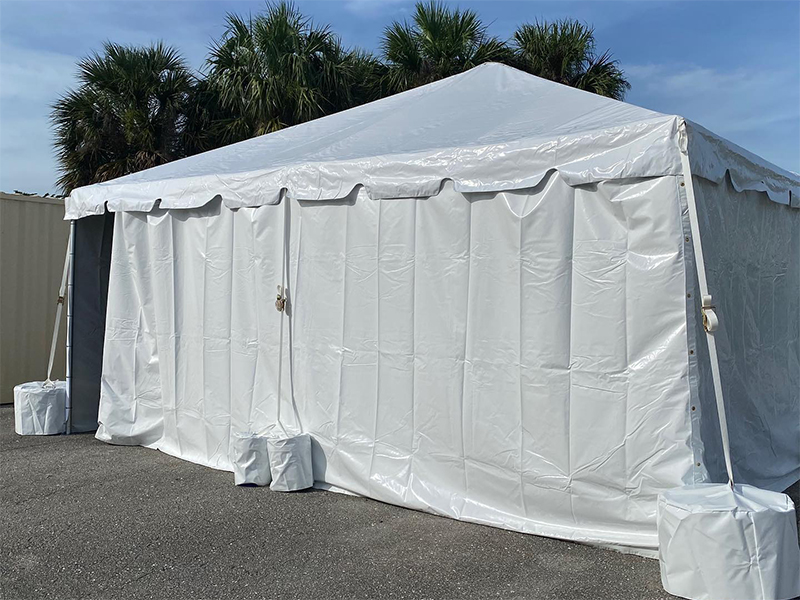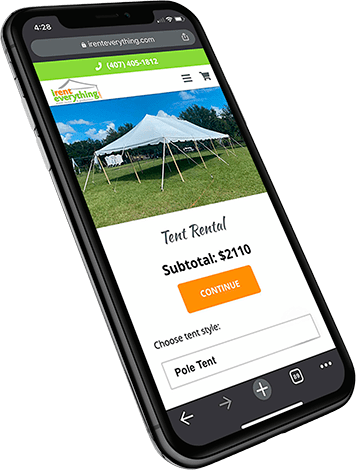 Instant tent quotes
Rent your tent online
Use our online tent rental tool to determine everything you need and get an instant quote. Book your tent online and we'll handle the rest.
Contact us
Let's chat about your event
Give us a call
(407) 405-1812