Medical emergencies
Government response
Military response
Everything you need
Our Installation Options
Whether you're running a small-scale operation or a large basecamp with a lot of personnel, our team can help you create the most effective, logical layout possible.
Bunks
HVAC
Kitchens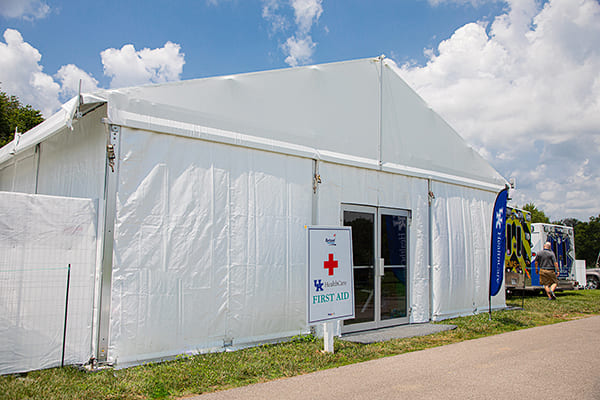 Medical
Lighting
Mobile Command Center
Power
Showers
Sinks
Toilets
Trusted by the best
Who We've Worked With
We'll come to you
Nationwide Deployment
No matter where you need deployment, we can help. Our team has stations across the United States with the ability to transfer equipment quickly.
Clearspan, structured tents
How our tents are different
Crowd control
Fencing and Stanchions
Mantain a steady flow of traffic and keep people where they're supposed to be with our comprehensive fencing services. Contact us to view our wide selection of styles and functionality to find the perfect fit for your needs.
Contact us
Schedule your free, no-obligation consultation