Create an Unforgettable Experience
Tent Rental for Festivals
Provide an unforgettable, comfortable experience for all of your employees, talent, and attendees at your show. Our team can provide everything you need from large structure tents to seating.
Your One-Stop-Shop
Everything You Need to Rent for Your Event
Make your planning that much easier by working with our expert team for all of your festival or concert needs. We can handle everything you need to rent, so you can focus on managing the rest of the working parts of your event.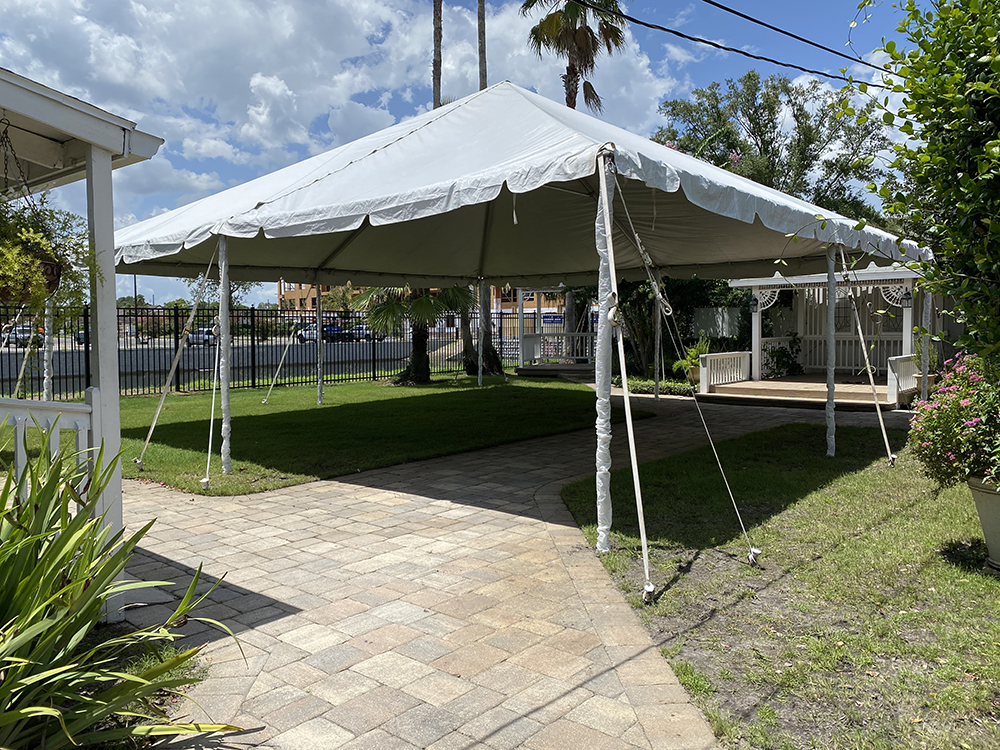 Event Tent Rentals
No festival is complete without a rental event tent. Tents ensure that your outdoor event can still go on regardless of the weather. Even if it's rainy or too hot, a tent will protect your guests so that they're comfortable and protected throughout the duration of your event.
Safety Equipment
Festivals tend to attract a lot of guests at once. This means that you'll want to ensure you're prepared for any emergencies that may arise. Designating one tent as a first-aid tent is a good idea. On top of that, renting safety equipment to go with your tent rental is vital to ensure not only the safety of your guests but also that of your staff.
Fan Rentals
Tent rentals enable you to hold an outdoor festival any time of year in any part of the country, but you may still need some help with temperature control. That's where fan rentals come in. You can keep guests cool on hot summer days with strategically placed rented fans.
Linen
Linens like tablecloths will help to keep the tables clean and looking nice. They also help reduce the amount of cleanup you'll have to do after the festival is over. Rent linens from us to complete your table and seating setup.
Tables
Tables are another must for a festival. You can set them up in a dining tent so festival-goers have a place to eat. They can also be used for administrative purposes, such as for check-in or even for storage. Vendors will also need them for sales. Rent tables along with your event tents so you'll have everything you need.
Seating
Even if festival-goers will spend much of their time standing or walking around, it's important to offer seating. They may want to sit down for a while to rest or to eat. Renting chairs along with tables will help ensure an optimal experience for everyone.
And Much More
We rent so much more than tents and tables. Rent everything you need to make sure that your festival runs smoothly:
A/V equipment
Lighting
Computers and TVs
Umbrellas
Decorations
Utensils, glasses, dishes, trays, and more
Culinary equipment
Sinks
Carnival games
Dance floor
Heaters
Crowd control barriers
Any size event
No Event Too Big
Whether your festival is a small, up-and-coming event or a large, highly-anticipated event, we'll have your needs covered. No event is too big or too small for us to handle. We can provide as many event tent rentals as you need in a wide range of sizes. We also offer anything else you might need to ensure that your festival is a roaring success.
Tent Rental Sizes
Event tents come in a range of sizes. If your festival is a highly-anticipated event that will attract thousands of people, you'll need not only a larger number of tents but also a larger tent size. Smaller, more intimate festivals may require smaller tent sizes or fewer tents overall. We've got a variety of tents to meet your needs.
Tent Rental Numbers
Your calculations in how much tent to rent should determine not just the size of the tent you need but also how many. If you need to delineate different areas for different purposes, having a separate tent to mark each zone is a good idea. In addition to a range of sizes, we'll also have the tent numbers that you need in whatever size you need them.
Hands-Off Delivery
Comprehensive Festival Event Tent Rental Service
Get a comprehensive delivery and installation with all of our tents. Just let us know where you'd like them, and we'll handle the rest. Then, once the show is over and everyone has headed home, we'll tear it down and take it away.
Event Tent Rental Delivery
You won't have to worry about how your tents and other rented equipment and items are getting to your festival's location. We'll deliver everything for you.
Rental Tent Setup
It's important to set up your tents the right way so that they're safe and secure. We'll take care of the setup for you so that you can rest assured that we'll keep your guests safe.
Tent Teardown
After your festival is over, you'll have enough to worry about. We'll handle tearing down all of the rental event tents for you so you can focus on closing out your successful festival.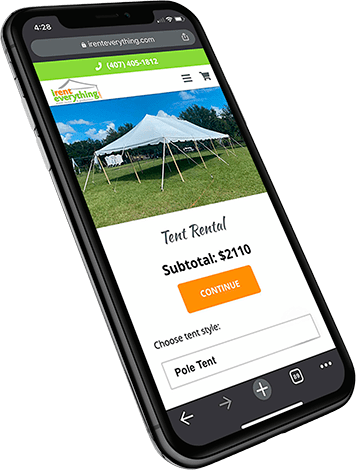 Instant tent quotes
Rent your tent online
Use our online tent rental tool to determine everything you need and get an instant quote. Book your tent online and we'll handle the rest.